It is a fact that constructing buildings is a satisfying job as it helps us to transform dreams into reality. We all dream about having our own house which is built with utmost quality materials. One material having many brands makes it quite difficult for us to choose the right product.
Thus, presenting Sugna TMT manufacturing extreme quality TMT bars. We assure you a strong home for you and your family with the use of strong and reliable TMT bars during construction. For more details please visit us at www.sugnatmt.com
One can only agree to install such materials when he/she can be m satisfied with the features and properties of the product according to his/her wish. Hence, here we are providing important facts about TMT. Stay tuned to know more.
5 Facts About TMT Bars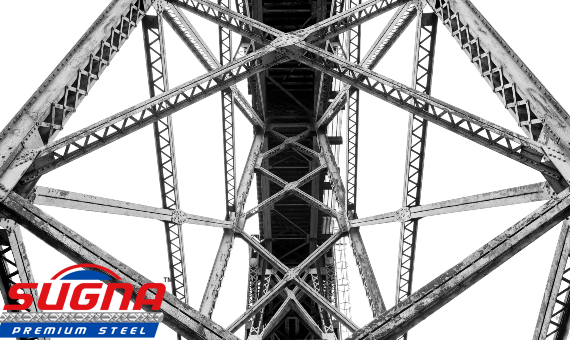 #1 Resistant to corrosion
Using common steel bars can be dangerous to build structures as it can rust and can lead to the destruction of the property. But, this is not the case with TMT Bar. 
During the manufacturing of TMT bars, a unique process called thermomechanical treatment takes place, and also as like steel bars, TMT bars are not stretched nor twisted. Water quenching, slow cooling, etc. help the bar to remain resistant to corrosion for a longer period of time. 
Thus, these types of bars are used in monsoon regions where they can sustain any weather temperature. TMT bars are the first choice of the builders for drainage or underground tunnels because of the humid temperatures.
#2 Flexible
We all want our houses to be fancier and modern and with common steel bars, this might not be possible. But with a unique manufacturing process, TMT bars can make this happen at ease. TMT bars have a soft inner core and are hard on the outside. This helps the builder to bend the bar to various shapes possible without any special equipment.
#3 High ductility
As TMT bars have a low carbon rate, it improves the performance of the steel bar. An increase in carbon can improve the strength of the bar but can decrease the ductility. Thus, TMT bars are widely used around the globe. These TMT bars come with a number of grades and with IS standards manufacturing.
Sugna TMT is one of the finest manufacturers in the country. Equipped with advanced technology machinery and skilled laborers they produce perfect quality TMT bars.
#4 Superior strength
These bars are treated with a unique process called temp core treatment which results in stronger steel bars compared to others. This strength is derived from the sudden quenching of water. When the hot iron rods come out of the roller, many water jets placed at different sides' cools down the steel rod letting the outer layer get hard and the inner core remain soft.
#5 Low manufacturing cost
Common steel bars these days cost much higher and do not guarantee proper strength to the structures. During manufacturing, TMT bars save up to 20% of cost compared to other steel bars thus reducing the cost of production. Indirectly it is reducing the cost of TMT bars for the buyers. Hence, TMT bars are much more cost-efficient compared to other steel bars.
Conclusion
Considering all the above-mentioned facts, we are sure that TMT bars can be our first choice in choosing steel bars as they are the best in strength and flexibility compared to other steel bars. Then, why are you waiting?