It is true and a well-known fact that industries have made our life easier and more comfortable than ever. Manufacturing new and new things have created a business chain where without such industries we cannot survive a day or two. Speaking about industries, how can someone forget the steel and iron industries that play a vital role in our day-to-day lives?
Everything today from using utensils in the kitchen to building a house, iron and steel industries have their important roles to play. Converting iron ore to steel is a very difficult job and only some of them are successfully doing it. 
We are proud to say that Sugna TMT is one of those industries. With some advanced machinery and equipment, we have been able to manufacture the best quality steel when compared to others. 
These iron and steel industries not only help individual lives but also other industries that are dependent on Iron and Steel. These industries cannot perform efficiently if such industries do not manufacture iron and steel. Though it is the major part of manufacturing any item, why is iron and steel called basic industry? 
Are you wondering the same question? Then don't worry the solution is here. Here, in this article, we shall see why is iron and steel industry called a basic industry. Then let's not waste any further time!! Let's get going!!
Before we see what the reason they are called basic industries is, let us first understand what they are and why the steel and iron industries are so important.
Why steel and iron industries are important?
As in the olden days, house construction was done through mud and bamboo sticks, but later when the technology kept on advancing we came across many metals. Such as aluminium, copper, bronze, and many others which have their unique properties. However, they never were able to find any such strong metals which can be used in construction or to use in daily activities. 
Iron and steel were among those metals that have never failed in their strength and capability. Today, with the help of steel and iron, we build skyscrapers, high-story buildings, towers, bridges, monuments, and so on. We at Sugna TMT have been part of this magnificent journey and have offered our share of contributions towards the same. 
We are one of the best industries one can ever come across and this is not our words but the words of our clients. We can promise you that we shall provide you with the best service possible. To know more, visit us at www.sugnatmt.com.
There is no wonder that steel is called a magic metal as it can be molded in any shape and size. Hence, the steel and iron industries are very important in today's lives and can be a great wealth to our nation. There is no wonder that it highly contributes to the growth of a country's economy by boosting exports and providing jobs.
Why is iron and steel industries called basic industries?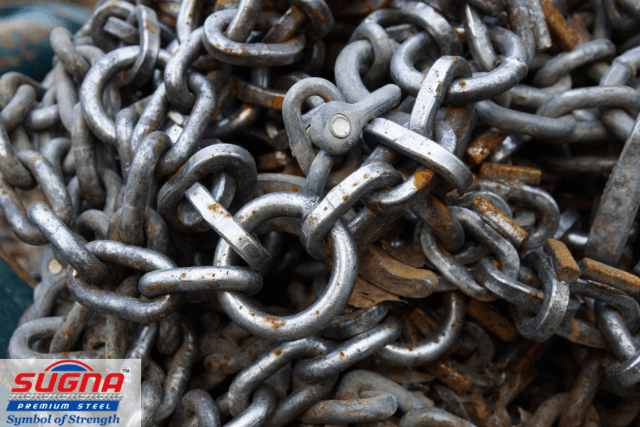 As Iron and steel are some of the fastest growing industries they have been on top of the business chain. These industries produce some of the most important components for many other types of industries and play an essential role in their workflow process. Every industry from the defense system of the country to building a small townhouse in a village these industries are very important.
Many secondary industries import semi-finished goods from these steel and iron ore industries and manufacture finished goods. Hence, the steel and iron industries are also called bottom-line industries or the mother of all industries. The stable growth of a company depends on such huge steel and iron manufacturing industries.
These industries provide goods to other industries in the form of raw materials such as semi-finished goods such as tools, machine parts, construction materials, and so on. Depending on all these factors steel and iron industries are called basic industries. 
Conclusion
Wasn't it wonderful to know Why Is Iron And Steel Industries Called Basic Industries? 
We hope you enjoyed our small research on the topic. We believe in providing the best service hence we produce steel with utmost care and dedication. We understand your emotions towards your construction and we respect them.
Allow us to show you our service. Call us today 180030101604 or mail us at [email protected].