TMT bars are considered to be the pillar of all building structures. TMT bars have continued to amaze us with their enormous strength and ductility. Though they provide good strength, choosing the right one for our dream building is very important.
As there is a variety of TMT bars, one can find it hard to choose the right one. Every type has its own uses. Without proper research and knowledge, we might end up buying bars that might not meet our requirements or cost us more than they should.
Hence, one should have a checklist before buying a TMT bar for their houses or buildings. Sugna TMT can help you with such queries. At Sugna TMT, we offer the best TMT bars at an affordable price. 
We shall hear your requirements and provide you with the right TMT bar with the best service. Wondering what are the things you have to check before buying the best TMT bar? Need not worry we are here to help you out. Let's get started.
Checklist to purchase Best TMT Bars in Hyderabad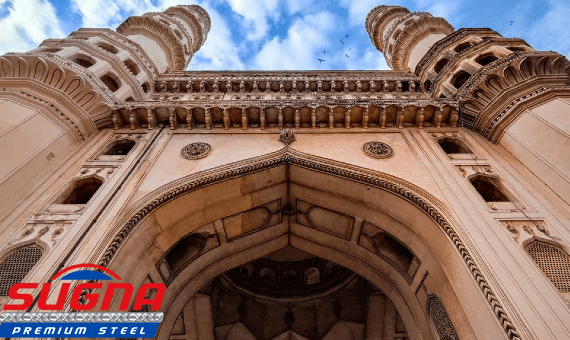 #1 Research on the brands
There are a variety of brands available in the market selling TMT bars of different grades at different prices. We must make sure to buy proper quality TMT bars with IS standards and also enquire with others about the brand service and experience.
The perfect brand would be easily available to buy the best TMT bar after considering the above things during the research.
#2 Consult builders
If you are new to the market and have a little knowledge about the brands or the type of graded bar needed for your construction then consulting a well-known builder is a wise option to consider. This would not only lead you on the right path but would get more options to choose from and to know about the TMT bar.
#3 Check for Genuiness
As there are many competitors in the market, there are chances where one can sell low-quality bars at a high rate to overcome other traders. To avoid this there are rules and regulations and certain standards where all the traders have to follow. Make sure to buy an ISI standard bar.
We, at Sugna TMT, sell the best quality TMT bars with ISI certification in and around the country. To know more visit us at www.sugnatmt.com
#4 Check TMT bar test report
While manufacturing TMT bars the industry makes sure to test all the bars thus, every batch goes through certain tests before coming out of the factory. Tests for extreme rusting properties, pressure test, flexibility, rate of carbon inside the bar, etc. 
All the reports are generated to produce fine-quality TMT bars by the industry. Ensure to ask for a test report to check whether that particular TMT bar has gone through all the tests and is safe to use.
#5 Check with the manufacturing process
There are a variety of manufacturing processes for TMT bars and Thermax is the best process among all. The brands which sell with a tag Thermax steel bars then one can go ahead with buying options. We at Sugna TMT sell the best TMT bars manufactured from the Thermax process. To know more call us now.
Conclusion
While building our dream houses we must be aware of all the materials used in the structure to ensure quality goods. This can only be obtained by following the above-said checklist. Then why wait, let's go and get our best TMT bar today.