Are you that builder with an excellent building plan in hand but searching for the best material for your building? 
Constructing a tall standing structure that withstands the test of time is a great thing indeed. Despite your best efforts to hire a talented architect, hard-working masons, you feel something is lacking in your plan.  
Quality raw materials are vital to the strength and base of the organization. Make a thorough research to find out the real quality of the TMT bars you want to buy. 
Modern builders use TMT bars, as they have high tensile strength, better bendability. They have superior bonding ability with cement and offer strength to the structure.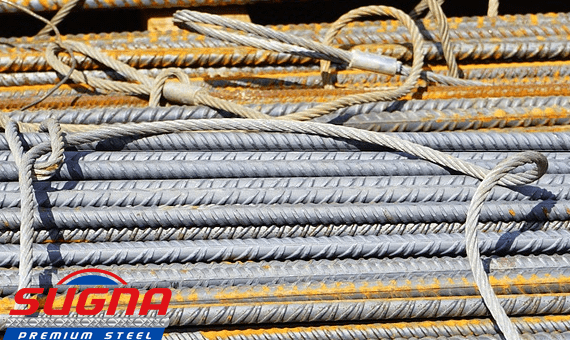 Various sizes of the TMT bars
When you decide to buy TMT bars, you should also know about the different sizes of the bars. It would help you to pick the most appropriate bar for your construction. 
Different size TMT bars serve various purposes. It would help you finalizing the exact TMT bars you are looking for for your construction. You can choose from different sizes like 12, 16, 20,25,32,36 millimeters TMT bars available in the market. 
8 mm to 10 mm bars: They are ideal for construction slabs, staircase, etc. They can carry heavy loads and are hence appropriate for such construction.
12 mm to 25 mm bars: Have you ever wondered how builders construct beams or columns that bear massive loads? TMT bars of width 12 mm to 25 mm helps to build these beams to withstand loads. 
32 mm to 36 mm bars: These kinds of bars provide strength to bridges and dams. Various government projects use 32 mm to 36 mm bars that stand the test of time for complex projects.
There are certain things you need to know before you proceed to buy TMT bars in Hyderabad. They are:
Manufacturing process
Everyone doesn't need to know the exact manufacturing process to judge the quality of TMT bars. But a rough idea about what materials made the TMT bars helps you make informed decisions. New manufacturing processes have replaced old, obsolete ones. Cold twisted technology has vanished as more innovative technologies have proved to be effective in holding heavy structures. 
TMT grades
Different types of TMT bars are used for construction. Different grades explain the level of stress required to bend the bar for construction. There are two varieties of TMT bars – FE 500 and Fe 550 widely used in construction. 
Fe 500 TMT bars: Fe is the chemical name of iron. Iron bars bend according to the design of the builders without a crack. Fe 500 replaced Fe415 grade bars due to malleability and greater load-bearing capacity. They provide strength to many constructions like bridges, residential buildings, etc.
Fe 550 grade TMT bars: They provide better strength to bars that remain submerged in water. They have properties similar to Fe 500 bars but have different tensile strength and elongation properties. 
TMT binding wires: They do the job of holding two joints together.
The quality of TMT bars plays a pivotal role in construction as an improved grade TMT bar bends according to convenience. These bars will not break during construction and provide a safe structure for large-scale construction work. Construction of Decorative structures and balconies require only low-quality TMT bars. 
Check brand certification
Brand certification guarantees the quality of construction. BIS, ISO certifications assure that the TMT bars are of high quality. While manufacturing them, the company followed safety standards. 
Flexibility: Bars then bend according to the needs of building specification offer strong structure. Furthermore, resilient bars that don't break under stress are high-quality bars appropriate for holding heavy loads. Areas prone to earthquakes use these kinds of bars to act as shock absorbers. 
Corrosion-resistant
Corrosion-resistant bars provide strength to the structures build upon water bodies or underwater structures. They keep the buildings safe from corrosion and gradual collapse. 
Elongation capacity
The bars that elongate easily should be preferred as they bend according to the needs. They save some money during transportation as these TMT bars are bendable easily.
Compare suppliers: When you plan to buy TMT bars, get a quote from various suppliers. It will help you to strike out names before finalizing the name of the supplier.
Final Words
TMT bars are the skeletons on which the body called building is constructed. The quality of the TMT bars decides the quality of the building. Choose one that provides great strength which will bend during stress. 
We, Sugna metals ltd, provide the best Fe500, Fe550, Fe550 D bars which have high resistance power to withstand an earthquake. They are highly malleable, ductile, and are safe and strong. The chemical composition of TMT bars in Sugna metals is unique where it has taken efforts to minimize the use of carbon, sulfur, and phosphorous and 0ffer excellent strength to the building.