There are numerous steel manufacturing industries in the market and everyone promises to provide one of the best TMT bars but fails to keep their word. Not everyone is capable of producing TMT bars with the perfect quality. There are only a few steel industries that use advanced techniques to manufacture the strongest TMT rebars. 
In those few, Sugna TMT is one of the highly esteemed industries. We are also highly recommended by our clients when it comes to better steel industries in Hyderabad. We are always a step ahead of other competitors and provide the best service than any other TMT bar manufacturer.
One might wonder why Sugna TMT is the right choice for construction when multiple other industries manufacture TMT bars. Well, we are here to answer the same question with the facts. In this article, we shall see why to choose Sugna TMT over others. 
Then what are we waiting for? Let us begin
About Sugna TMT
We have been constructing our way to success by satisfying customers at every level and learning new things at every step of our journey. Sugna TMT was started by Bharat Kumar Agarwal in 2008 at Pargi village near Hyderabad, Telangana. For more than a decade we have been running successfully under his guidance and leadership.
Why Sugna TMT is a better choice for construction?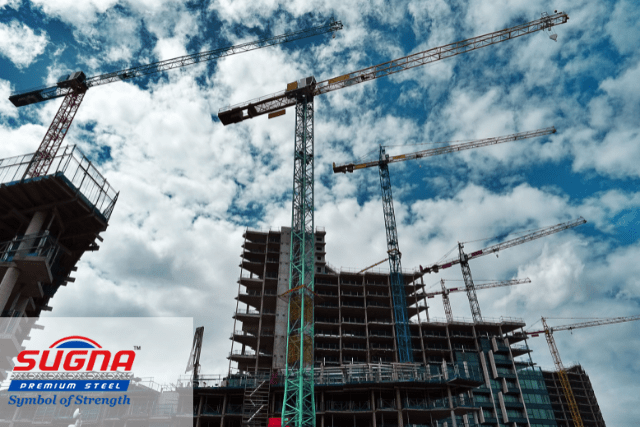 #1 Rigorous testing
We at Sugna TMT run tests on every TMT bar to make sure every TMT bar that leaves the industry will perform its best and can stand strong for a long period. This helps us to remain sincere to our customers. For more info please visit www.sugnatmt.com
#2 Continuous research
We believe learning is a never-ending process and hence, every day we research each level of manufacturing. We are always looking for newer ways to produce TMT bars and service our clients in the best way possible.
#3 Advance technology
Every department in our industry is equipped with the most advanced technology available in the market. We want to make a less human approach and a more machine-made to minimize human errors. We leave no doubt to our customers about our product's manufacturing or its strength.
#4 Skilled laborers
We hire some of the best laborers who are passionate about their work and are capable of solving any issues with a proactive attitude. We also hire experts in the same field to choose the best steel bars.
#5 Quality TMT bars
Every TMT bar produced in Sugna TMT is at its utmost good quality and to certify that the IS mark is included in every TMT bar.
Conclusion
Sugna TMT has always been the best and highly recommended by all our clients for our best service. We don't just manufacture steel bars, but we help many dreams to come to reality by offering the right TMT bar for their type of construction. To make your dream house come true call us today at 1800 1036 176  or mail us at [email protected].