We all have come across many types of materials to decorate our beautiful home but many neglect to care about the steel bars that support our house from core to stand firmly for a long time. Here, we shall see what all the interesting facts about steel TMT bars are. Isn't exciting..!
This is not only exciting to us but also very informative. These facts help us to choose a wise TMT bar manufacturer. 
Are you wondering where to find one?
Then, let me make it easier for you by presenting Sugna TMT bars. We at Sugna TMT manufacture extreme quality TMT bars. We assure you a strong home for you and your family with the use of strong and reliable TMT bars during construction.
For more details, please visit us at www.sugnatmt.com
Interesting facts about TMT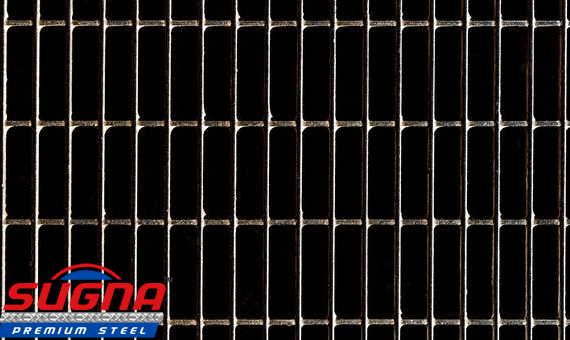 #1 Thermo Mechanical Treatment
TMT stands for Thermo Mechanical Treatment which is carried out during the manufacturing of TMT bars. This process is done through a series of heating and cooling the steel bars at different temperatures. Quenching of water is also one of the processes used in this process. 
Thus, Sugna TMT bars are one of the most flexible and strongest steel bars manufactured in the entire country. 
#2 Resistant to corrosion
There are a variety of steel bars in the market and there is no assurance for their strength or standard. These common bars can rust and can lead to the destruction of the property after some time. However, in the case of TMT, bars an interesting fact is that they are corrosion resistant.
Sugna TMT bars are one of the rarest bars that have this unique feature and can be a boon to the builders.
#3 Advanced processing technology
In this 20th century, we are in the race with the time and every second we are evolving with newer inventions and discoveries. When it comes to the manufacturing of TMT bars the same law is and should be applied to cope up with the advancement. 
Hence, at Sugna TMT these bars are manufactured using the latest technology called "Tempcore ". In this process, the bars go through sudden cooling after the final rolling.
#4 High ductility
As TMT bars have a low carbon rate, it improves the performance of the steel bar. An increase in carbon can improve the strength of the bar but can decrease the ductility. Thus TMT bars are widely used around the globe. These TMT bars come with a number of grades and with IS standards manufacturing.
Sugna TMT is one of the finest manufacturers in the country. Equipped with advanced technology machinery and skilled laborers they produce perfect quality TMT bars.
#5 Bendability
These bars are treated with a unique process called tempcore treatment which results in stronger steel bars compared to others. Thus, these bars can be bent to any size or shape without any external or special tools. 
Hence, a wide range of builders chooses TMT bars as their first choice. This feature helps in constructing challenging structures at a very less cost.
#6 Low manufacturing cost
These days' common steel bars are very costly and do not guarantee proper strength to the structures. During manufacturing, TMT bars save up to 20% of cost compared to other steel bars thus reducing the cost of production. Indirectly reducing the cost of TMT bars for the buyers. Hence, TMT bars are much more cost-efficient compared to other steel bars.
Conclusion
Isn't it exciting to know these interesting facts that can benefit us in many fields with very little effort?
Considering all the above-mentioned facts, we are sure that Sugna TMT bars can be your first choice in choosing steel bars as they are the best in strength and flexibility compared to other steel bars. Then why are you waiting? Call us today!