Houses built with the strongest metals that cannot be damaged easily are very rare. These kinds of dream houses exist only when one uses TMT bars during construction. They are known for their robust nature and flexibility.
Houses built by TMT bars can guarantee you not only strength but various other factors. One must wonder that there are a number of TMT bars, and what are the best bars compared to others? Need not worry, we at Sugna TMT are here to help you out. Sugna TMT is one of the best TMT manufacturers in the entire country. For more information visit us at www.sugnatmt.com
Though there are many bars with different grades, Fe 500D and Fe 500 are some of the best bars which are widely used. As one cannot use both the bars in his/her construction let's find out which steel bar is better than the other.
Below are the various factors one should focus on.
500D or 500 TMT Which one to select?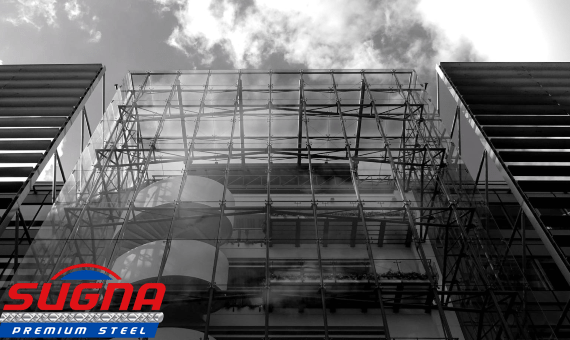 #1 Strength 
FE-500 TMT has superior quality as it goes through quenching, cooling, and self tempering making the bar perfect for any type of construction. These bars also have high weldability, strength, and flexibility. 
Whereas, FE-500D manufactured with the Thermax process have a fine-grain multiphase composite structure which helps in greater strength at any season.
#2 Elongation
Elongation refers to the length of the bar, in other words how far a bar can be stretched. Elongation in FE-500D TMT bar is of a minimum of 16% of elongation. Whereas, in FE-500 the TMT bar has a minimum 12% of elongation.
#3 Application
As TMT FE-500D has more strength compared to FE-500, these bars are used to construct big structures such as bridges, dams, towers, windmills, highways, etc. Whereas FE-500 is mainly used in house construction or apartments which can provide high durability. 
We at Sugna TMT are best at providing FE-500 and FE-500D TMT bars with low cost and high quality to your doorstep.
#4 Chemical composition
FE-500D TMT bar consists of a maximum of 0.25% of carbon. In this type of TMT Sulphur and Phosphorus content is much lower compared to FE-500 which helps to prevent rusting and earthquake resistance. When it comes to the FE-500 TMT bar, it has a maximum 0.30% of carbon 
#5 Ductility
Compared to FE-500, FE-500D TMT bars have much higher properties of ductility and have balanced mechanical properties too.
#6 Resistant to earthquake
These TMT bars are used in high-level construction as they can withstand a great amount of stress, FE-500 has 540 N/mm2 of stress-proof, whereas in FE-500D it has about 560 N/mm2 without having to fear catastrophic rupture. Hence, these bars can also be used in sewage and tunnel construction.
Conclusion
No doubt that TMT bars are the perfect quality bars compared to any other steel bars present. Among all the other grades of TMT bars, Fe 500 and Fe 500D are the best. Considering all the above facts we can easily conclude that Fe 500D and Fe 500 with their own unique features are used for different purposes.
We at Sugna TMT produce the utmost quality steel bars without compromising the quality and promising the best service in corners of the world. We provide the best 500d and 500 tmt bars in Hyderabad. Then why wait, call us now.